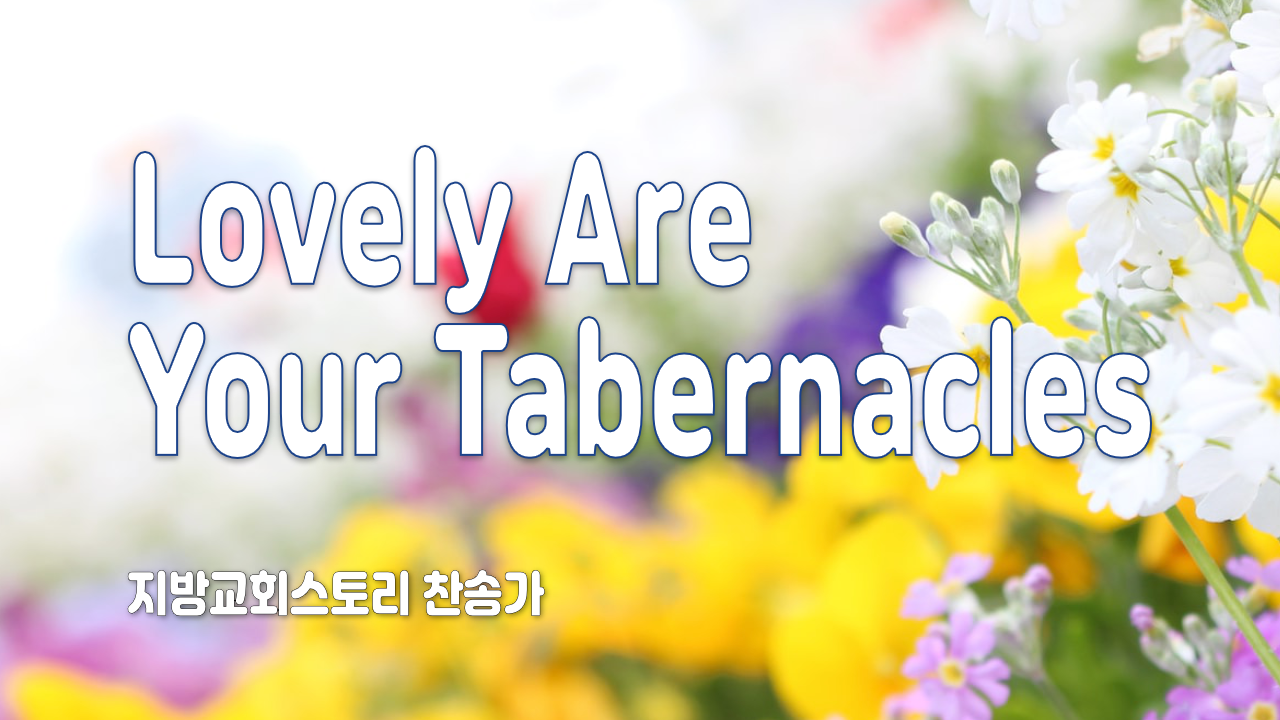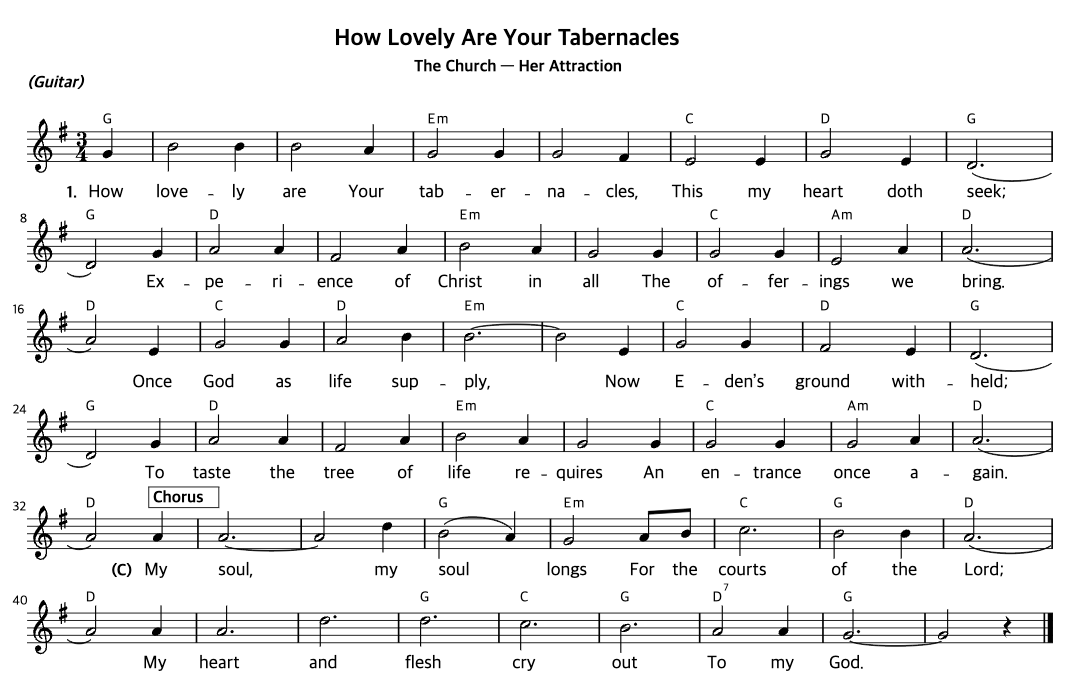 1
How lovely are Your tabernacles,
This my heart doth seek;
Experience of Christ in all
The offerings we bring.
Once God as life supply,
Now Eden's ground withheld;
To taste the tree of life requires
An entrance once again.

My soul, my soul longs
For the courts of the Lord;
My heart and flesh cry out
To my God.

2
At Thy two altars, e'en the
Weakest sparrow may draw near.
The swallow come for refuge and
A nest for tender care.
Redeemed may entrance find,
And offer thus in prayer
The resurrected Christ in His
Ascension, fragrance rare.

3
In our acceptance, God in peace
Hath made a living way,
Our boldness now for entering
Within the Holiest Place.
Tis' here within the ark
Eternal portion share.
Incarnate Triune God and we
One testimony bear.

4
Eternally Thy house of rest;
With God, now consummate,
We're mingled, one, incorp'rate
In this mutual dwelling place.
The priests who live to God
Elect among man's race.
Now Christ's own Body are,
To have His foretaste in this age.